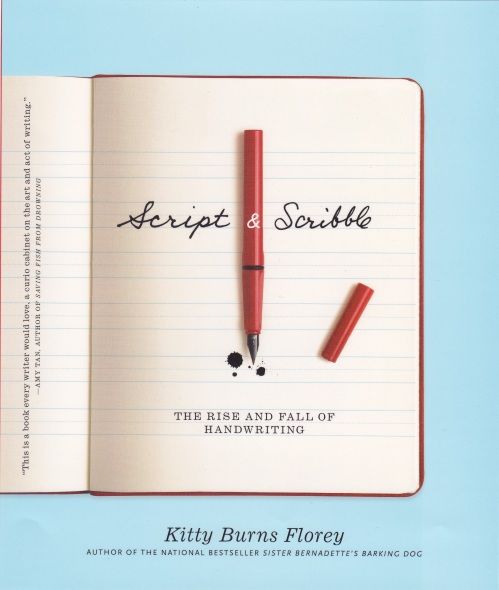 So I told you a few times to expect a book review. Well...as you can see from the
cover
(or maybe not) I read a book on handwriting. I was a little leery of this book only because I thought it would be pretty boring. I mean...its basically the history of handwriting. BUT I was pleasantly surprised.
I never knew that there was such a history to handwriting. My generation was taught cursive in school...but by the time I was in late elementary early middle school...we were typing everything up. So I didn't have an actual penmanship class. (A fact that makes me a bit sad.)
And thus if Handwriting interests you, I highly recommend this book. And for those who haven't seen it..here is my handwriting.
As you can see..my lack of a handwriting course shows in my cursive. Which is why I usually write in "print".
Anyway, time to write some letters! Hope everyone is staying cool!