On February 14th the USPS issued the Arizona Statehood stamp. This stamp commemorates the 100th anniversary of becoming a state.
The "Grand Canyon" state is still home to 21 different Native American tribes. (Which is a lot more than I expected.) I love the stamps design, its colors are very pleasing to the eye!
"Phoenix native Ed Mell worked with art director Richard Sheaff on the stamp design. This is the first stamp for Mell, who is well known for his distinctive modernist renderings of the Southwest desert landscape." - Beyond the Perf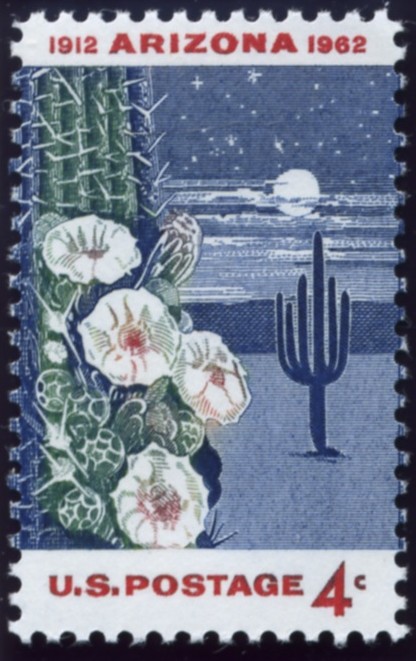 In 1964, the USPS commemorated the 50th anniversary with this stamp. It is lovely too and very typical of the stamps for the period of time.
Which stamp do you prefer?